"Be careful" is easy to say. But it is more than questionable whether, in the heat of the moment and faced with a full inbox, you always find the time to look carefully at every single email. No wonder, then, that the phishing scam still works very well today and continues to claim countless victims every day. In principle, however, there are only two alternative approaches: on the one hand, most online service providers now offer so-called two-factor authentication (more on this later), and on the other hand, the danger is significantly lower if you know in advance which emails you are accessing you should pay attention. And that's exactly what you will discover here.
Phishing emails from October 10th
NRW Consumer Advisory Center continuously lists the latest phishing emails as part of its phishing radar. Of course, the list is not exhaustive; other emails are also circulating. However, it shows which emails users should definitely keep an eye on right now.
This week, these include the following companies and organizations:
DHL
IHK
ING
post bank
Landesbank Berlin (LBB)
Details of the current phishing situation
DHL
Many DHL customers recently received an email from DHL informing them that their package could not be delivered. The fault was not the absence of the recipient, but the customs duties of 1.89 euros, which had to be paid before delivery. Interested parties are invited to click on a link stored in the email to process the payment. But that's exactly what recipients shouldn't do under any circumstances.
Because behind the alleged DHL mail there is a phishing scam that has been circulating for a few weeks. Cybercriminals use the gullibility and anticipation of DHL customers to get rich. And since the alleged customs fees of € 1.89 are not particularly high, the inhibition threshold is also quite low. However, it is recommended that you move the phishing email to your spam folder without further ado. In the meantime, you can find out where your actual order went by checking the corresponding tracking number in the DHL app or on the DHL website. Key word: shipment traceability.
IHK
"Every entrepreneur has to identify himself anew. This is mandatory. Fortunately it is easy, safe and fast via our website ". Another phishing email begins with these words. Those affected do not even need to go to the IHK office. However, they are given a period of four working days to identify themselves. The IHK number should then be blocked. However, this will not happen at all, as can already be deduced from the poor grammar. Furthermore, there is no direct contact with the customer. Therefore, this email should also be sent to the unanswered spam folder.
ING
ING has already made headlines in recent days after executives promised bank customers an unexpected payoff. Now the bank is back in the spotlight, but this time unintentionally. Because, as a phishing email shows, many ING accounts are said to have been blocked "for the online wallet". An account verification should clear things up again. In truth though, the problems only start with a click on the button stored in the email.
Even in the alleged ING email the recipients search in vain for their names. But even the existence of a direct customer address does not guarantee the authenticity of an email. Cybercriminals may have fished out the right name from a corresponding Darknet forum. The information could originally come from a data leak or a previous phishing scam. You can find out how to protect your data and passwords in this guide.
post bank
Visually, the phishing email that is currently being sent on behalf of Postbank is not particularly convincing, unlike the content. Because the digital message mentions a change in the email that was initiated via an IP address from South Georgia or the South Sandwich Islands. Recipients must object to the change if they have not requested it. For this purpose, a corresponding link has been provided in the e-mail. However, the logged login information ends up directly with the cyber criminals. Therefore, you should always log into your bank's website in your browser and never from a questionable email.
By the way: in some cases, the link is not stored as a button, but in the form of text. Since the URL is visible, it looks more reliable. However, you should rather stay away from this and go to the bank's website yourself. Because the URL is simply an anchor text that leads to a phishing page. An example: we simply linked Volksbank's trusted URL https://www.vr.de/privatkunden to our phishing guide. This is completely harmless, in contrast to the links that are stored in phishing emails. You should therefore refrain from clicking on links stored in emails which are not 100% reliable.
Landesbank Berlin (LBB)
Some phishing emails look very professional and therefore pose a particularly high risk, in these cases only the sender's email and the lack of direct contact with the customer often indicate a scam. However, the current LBB-Mail is obviously not one of them. An unconvincing look coupled with bad grammar ensures that even trustworthy internet users can become suspicious. Again, it is advisable on the one hand to send the unanswered e-mail to the spam folder and on the other hand to set up the so-called two-factor authentication (2FA).
Phishing 2022 – Previous cases
The list of phishing attempts in Germany is getting longer and longer. It is clear that it mainly affects large companies. You have many customers and therefore many potential phishing victims. This list shows which companies have already been used by phishing scammers to steal data or money in 2022:
1 & 1
Advance Bank
Amazon
Apple

BaFin (Federal Financial Supervisory Authority)

Barclays
Bitcoin extortion
federal government
Commerzbank
German bank
German Credit Bank (DKB)
DHL
I do not
ING
Instagram
Landesbank Berlin (LBB)
Netflix
PayPal
post bank
SMS (answering machine)
savings Bank
telecommunications
Volksbanks and Raiffeisenbanks
WEB.DE
Whatsapp
customs office
What is phishing actually?
When you think of cybercriminals, Hollywood images of strangers in hoodies sitting in a basement in front of five screens automatically come to mind, looking out at the Pentagon. However, the truth is often very different. Because it doesn't take five screenshots or a great deal of knowledge of security software to get hold of Internet users' money. Even a hoodie is not absolutely necessary for this. Many users voluntarily disclose their login details when requested.
All you need is an Amazon-style email, for example, notifying the recipient of unusual account activity or a change in terms and conditions. The victim is then prompted to authorize by clicking on a link and logging into their account. Only the link does not lead to the Amazon website, but to a copy. The login details entered here end up directly with the cybercriminals. There is now a real industry behind phishing.
Other scams and protection mechanisms:
This is how you protect yourself
Once scammers have captured your user data, they can use it for identity theft, for example. If the login information belongs to a service linked to the bank account, your wallet may also be affected. That's why you should pay attention to emails in general and messages from the aforementioned providers in particular. Does the email contain spelling errors? And the direct contact with the customer? Is the sender or sender email address in the email header really PayPal? Does the linked website belong to the online payment service or is the URL rather cryptic? All of these questions can unmask a phishing email.
Another good measure of self-protection is two-factor authentication (2FA), double access protection, in which a second access barrier is set up in addition to the login data, for example in the form of a code that references a will be given a stored phone number. As a rule, cybercriminals can't get hold of them that easily. Although this line of protection is not even insurmountable. You can find more information on this in our phishing guide.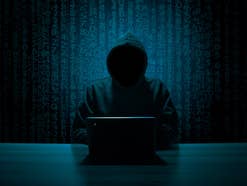 Information about our links
We mark partner links with these symbols. If you click on such a link or button or make a purchase, we receive a small payment from the respective website operator. This has no effect on the price of a purchase. But you help us to continue offering inside digital for free. A thousand thanks!